Forest mushrooms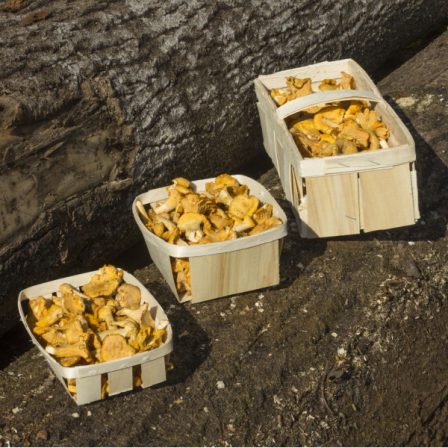 The main activity of the Company is trade in wild mushrooms. We collect mushrooms in Lithuania, Russia, Belarus and export them to various European countries.
Quality – Heiga places a heavy focus on quality and possesses all required quality certificates. To ensure the highest quality, we inspect the products using metal detectors as well as radiological and chemical testing prior to shipping.
Delivery- We can offer you the delivery to the various European countries- from the market place till the supermarkets shelves.
Packaging type- We offer many types of packaging to meet our client's needs. Our chanterelles are parceled in eco – friendly and natural wooden packaging, which are handmade and manufactured in our workshop in Kaunas.
Packaging
Size. mm
Plastic boxes
200
180x145x40
185x140x45
Wooden boxes
200
180x130x50
180x130x50
250
400
180x145x75
500
275x120x80
1000
375x140x100
3000
490x290x130