About us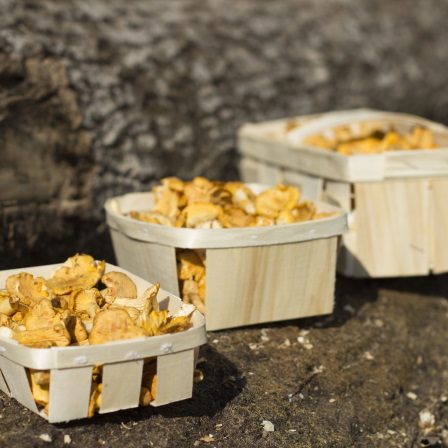 Heiga – more than 25 years of experience
JSC Heiga was established in 1994 in the central part of Lithuania, Kaunas City.
The main activity of the Company is wholesale trade in wild mushrooms chanterelles. The Company exports chanterelles to different Western European countries.
Another activity we engage in is production of wooden packaging, used for prepacking wild mushrooms, also fruit and vegetables. These are ecologic wooden baskets, made from natural wood, without applying any chemical agents.
Our third area of expertise is employment in Germany. These are unskilled labour jobs such as loading, packing, sorting or doing ancillary work.
The fourth type of our activity involves renting production facilities and facilities with temperature regimes.
QUALITY
JSC Heiga pays particular attention to the quality of its production:
Since 2007 the Company has been certified as conforming to the quality management standard ISO 9001.
Since 2009 the Company has introduced the IFS System, which ensures that its production complies with the highest food safety standards.
Every production batch undergoes tests in the laboratory of NMVRI (National Food and Veterinary Risk Assessment Institute).